Full Morgan State choir performs for the first time since start of pandemic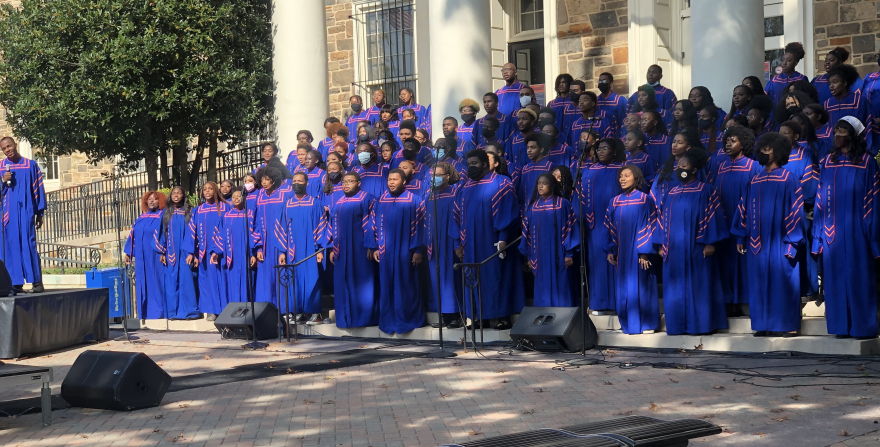 (WEAA) The world-renowned Morgan State choir, led by Dr. Eric Conway, performed during the Fine & Performing Arts 2021 Convocation on Thursday.
The awe-inspiring performance marked the first time the entire choir has sung together since the start of the COVID-19 pandemic.
Members of the choir are scheduled to sing the national anthem during Sunday's Ravens game against the Chargers.
https://www.youtube.com/watch?v=sgkkZafZbnc