Wrap-up of news stories taken from the day's local headlines.
COVID-19 Restrictions: Baltimore to shut down indoor, outdoor dining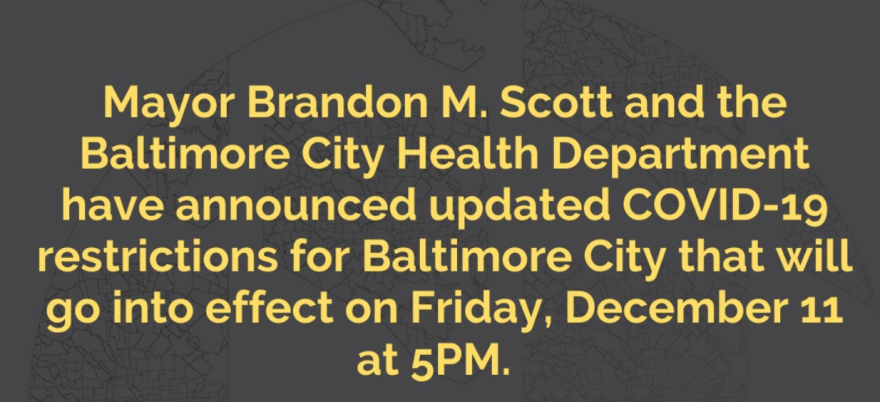 ( BALTIMORE, MD) Mayor Brandon Scott held a coronavirus briefing Wednesday morning with Dr. Letitia Dzirasa of the Baltimore City Health Department.
The mayor announced new COVID-19 restrictions for Baltimore City as cases and hospitalizations continue to spike.
All food service establishments will be closed to indoor and outdoor dining starting on Friday at 5 p.m. However, carryout and delivery services may continue.
Other restrictions:
Religious facilities may not exceed 25% capacity
Retail and mall establishments may not exceed 25% capacity
Fitness centers may not exceed 25% capacity
Casinos may not exceed 25% capacity and are prohibited from providing food and drinks but may continue gaming operation
Theaters and outdoor entertainment venues must close
Indoor recreational establishments must close
Outdoor recreational facilities may not exceed 25% of facility's capacity
For the full list of restrictions, click here.
ALSO READ| Coronavirus latest: Maryland hospitalizations at an all-time high